Why Solar Technology?
Our customers have come to expect the following from us: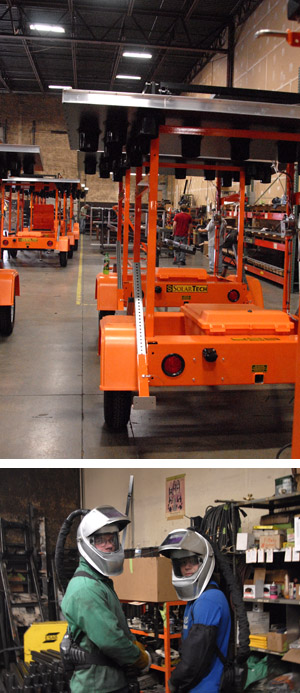 Quality
Our company is ISO Certified since 2004, which means we have implemented a Quality Management System to make sure our manufacturing and business processes meet high standards while we continually improve operational procedures. We are audited regularly to ensure that our services and products are consistently at the highest level.
Reliability
We're confident that our products are the best. We back that belief with a 5 Year Bumper-to-Bumper Warranty on all our products – the first in the industry. But we've also embraced Reliability as the definition of who we are… reliable equipment, reliable service, reliable people and processes… and we hope you agree.  More than hope, we actively strive to meet this goal –  to provide and do precisely what we promise – every day, to every customer.
Service
With built-in quality and reliability, our downtime is minimal; but when needed, our products are engineered for quick, easy repairs – no tools are needed for most repairs. Add that our controllers are known for being easy to use with simple, intuitive touch screens, and the result is signs that are up and running when you need them.
Support
You won't need support very often, but if you ever do, its nice to know that the Solar Tech support team is a phone call away, ready to talk you through an issue, ship a part or even come onsite to resolve an issue.
Competitive Pricing
And the best part is, you don't have to pay more for all of the above. The innovative features, the quality and the excellent service and support are all standards – meaning that SolarTech products are the most cost-effective in the industry.